The mantra for success
Ram Chandra is one of the well known industrialists in Indian retail sector. He has been running retail business for more than two decades and has done one successful exit. Being a fashion enthusiast himself, he has the ability to put himself in customer shoes that helps him bring lot of innovation to the retail business.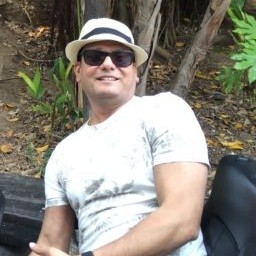 Through V2 Retail, which stands for Value and Variety, Ram offers an unparalleled retail mix combined with value and variety to his customers. Ram believes in offering complete Value for money to the shoppers through V2's large Variety of Smart, Trendy, Fashionable apparels across categories under one roof. V2 Retail presence in 17 states of India with 77 high fashionable Operational stores, makes it stand amongst the pioneers in setting up unique precincts with modern ambience retail chain. Ram has also started V2's own eCommerce platform V2 Kart which has great future plans to compete with the biggies in the industry. Ram has also seen two major financial crises and now is well versed with how to deal with crises.
Let's hear from him to understand his retail journey, his inputs to aspiring entrepreneurs:n the industry.
Can you brief us your family background and education.
I come from a family of four with my wife and two children. My son is also a part of V2 retail as the Director and my daughter is pursuing her graduation at the University of southern California. After I completed my B.Com, I was pursuing my LLB, but I had to drop out to pursue my dream of becoming an entrepreneur.
What motivated you to venture into business especially retail business?
As we know, fashion is the integral part of our society today and is more of a necessity than a luxury. Fashion is a highly competitive industry, especially with the constantly changing trends and new styles coming in. For fashion enthusiasts like me, this is the best place to be. You are surrounded by everything fashionable – apparels, accessories, footwear, etc.
How has been the retail journey over a period of 20 years?
In the year 2001 I started a Retail chain of stores by the name of Vishal Mega Mart. The company went public in June 2007 and raised Rs 110 crore through its IPO. Later on, Vishal Retail become the first retail company in India which successfully operated more than 100 stores in India and I served as the Managing Director of the company. However, due to business disruptions, Vishal Mega Mart was sold to TPG and Shree Ram Group in 2011.
In the year 2011, I have started a new retail chain/company by the name of V2 Retail Limited and opened its first Retail Store in Jamshedpur. The company V2 Retail Limited achieved the turnover of Rs 100 crores within 2 years by of its inception by 2013. In the year 2017 V2 Retail Limited crossed the annual turnover of Rs 470 crores and total number of stores increased to 37. In the year 2020 V2 Retail Limited has crossed the turn over of Rs 700 crores and total number of stores increased to 80 across the Country, moreover, in the said year the company has also launched the E-Commerce website . V2 Retail limited also has its own production unit and private label.
What led to sell Vishal Megamart and start V2 Retail?
By 2008, Vishal Retail had 2,50,000 square feet of retail space and five factories, and we planned to open more stores. We had taken short-term loans and planned to later infuse capital through equity to pay off these loans. The unforeseeable financial crisis of 2008 led us to dilute our equity, but we found that there were no buyers. Soon, everything started to fall apart - sales fell, debts started piling up, and real estate maintenance became a financial burden. "Banks started pressuring us to bring in a new equity partner, and we finally sold Vishal,"
What is the unique value proposition of V2 Retail?
V2 Retail offers an unparalleled retail mix combined with value and variety to its shoppers. This fashion avenue gives an extraordinary experience with an embracing portfolio of product offerings. V2 retail believes in offering complete Value for money to the shoppers through its large Variety of Smart, Trendy, Fashionable apparels across categories under one roof.
With online's share growing, what is prompting V2 to continue to add physical stores?
Digitization has made our lives easier in numerous ways, but sometimes it can also make life more complicated. Online shopping offers almost unlimited choice. However, this choice overload can also paralyze people. Physical stores help customers by offering a selection of the best and most popular articles only.Shopping is more than just determining your preferences, comparing product specifications, and looking for the lowest price. Shopping involves both the left and right side of the brain. People want both a rational and an emotional confirmation that this product suits them best.
How's technology enabling V2 business and scale the business and how do you intend to adapt to new technologies?
V2 is a technology driven Organization and we are enabling more technology driven processes in company. With the help of technology all Warehouse processes have been shifted on Handheld devices in place of Laptop or Desktops which increase the productivity and help in scaling the business. The ERP change project from ECC to HANA is already in process. Our loyalty program is also implemented. We have also integrated with various technologies for our e-commerce platform to give our customers a better experience.
If you were to start V2 now with the current technologies available (mobile apps etc.) how would you start?
I would start V2 with the current ERP's and the most user friendly mobile apps which would increase productivity.
What are your suggestions for new entrants into entrepreneurship and new venture into retail business?
Choose the right niche
Obsess over customer needs
Focus on profit instead of revenue
Start with a narrow focus initially and expand
Focus on employee morale
Start a business that matches your personality
Always be aware of your competitors' moves
Just do it (even if it isn't perfect)